What is Make the Future Live?
Make the Future Live is a platform to drive conversation, collaboration and innovation towards a lower-carbon energy future. The event sees policymakers, university students, academics, industry experts and business leaders converging together for four days of lively competition. The second edition of the Make the Future Live India took place in November 2019 at the Shell Technology Centre, Bengaluru - one of Shell's three global technology hubs.
How NXplorers stood out from the crowd
The NXplorers programme was an integral part of the festival and provided an opportunity to showcase the success and impact of the programme in India since its launch in 2018. In its first year, the India programme reached almost 20,000 students across the country, and has seen great further engagement from these schools since.

One of the major highlights of the Make the Future Live festival was the 'Experience Zone' which featured students from the NXplorers programme displaying their projects on the water, food and energy nexus. Thirteen student teams, including a team from Swathanthra Hr Sec School in Tamil Nadu, wowed audiences with their amazing nature-based and organic solutions to some of the energy, food and water challenges in India.
"Their passion to innovate and ideate for solutions of the future was inspiring.", says Harry Brekelmans, Shell's Projects and Technology director, who originally conceived the NXplorers programme.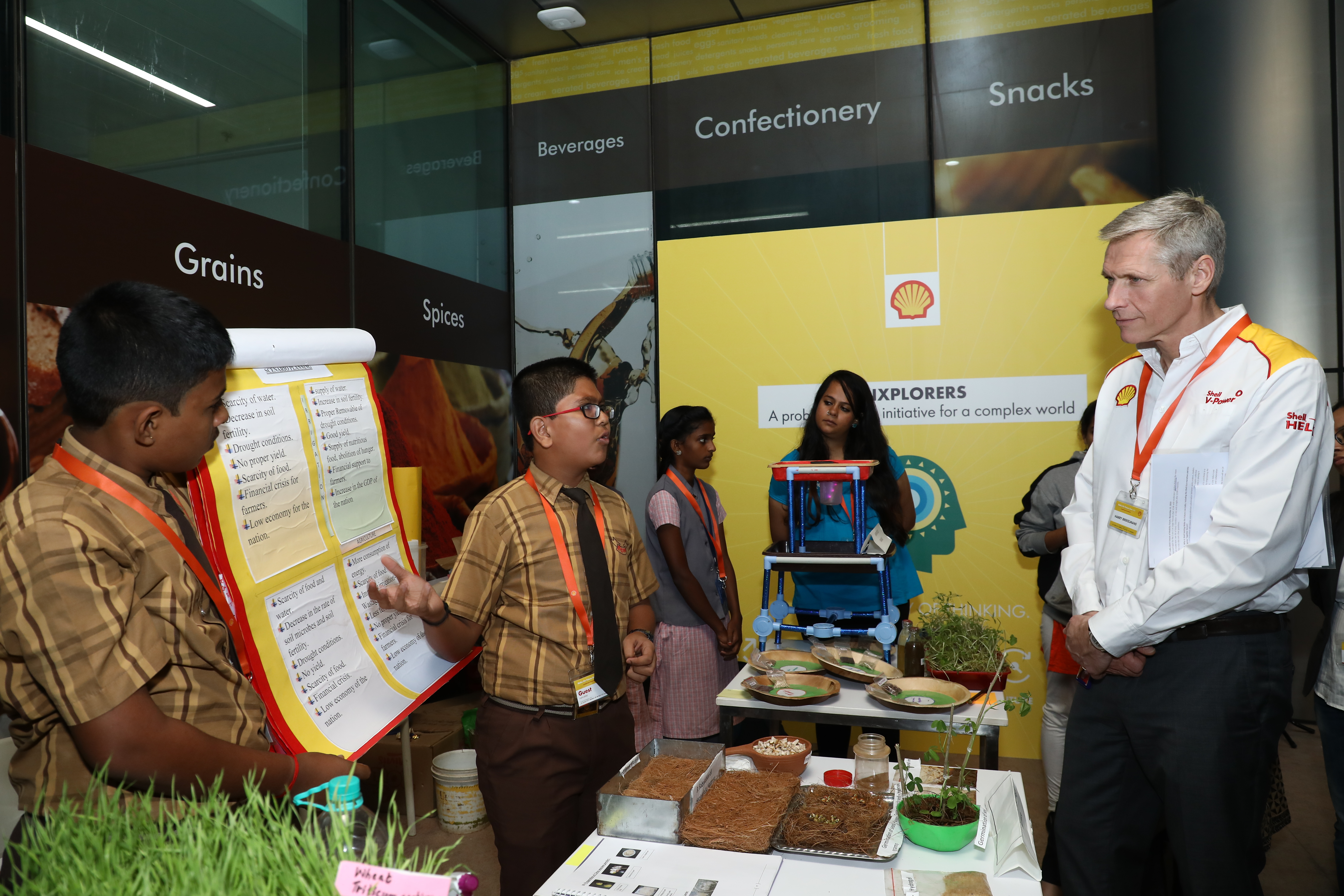 Image: Harry Brekelmans (Shell P&T Director) engaging with NXplorers students at Make the Future Live India 2019