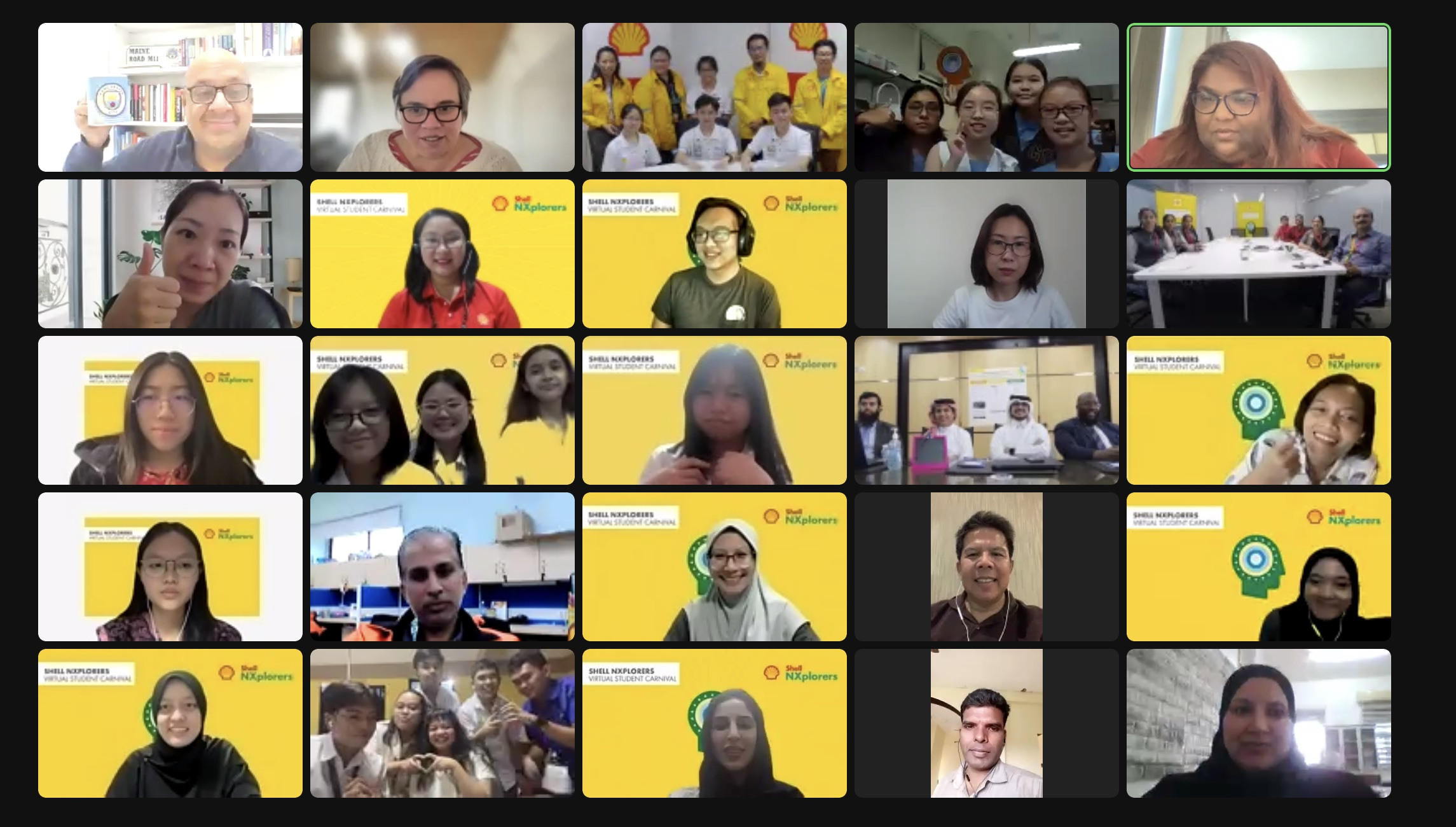 Session 3. Bridging the gender gap in STEM

For the third session of the series in September, we discussed the gender gap in STEM with an exclusive panel of specialists including Griselda Togobo, International Corporate Consultant, Entrepreneur, Engineer and Chartered Accountant, Diksha Chopra, Senior Partner at Learning Links Foundation and Kathryn McColl, Director of Marketing, Strategy and Insight at EVERFI UK. The panel discussed the barriers to girls pursuing STEM subjects and careers, and looked at current and potential solutions across the world in both education and industry.
Session 4. NXplorers Virtual Student Carnival
The fourth and final session of 2022 was held in November and celebrated NXplorers students from India, Malaysia, Oman, Philippines, Singapore and Indonesia, who presented and exchanged their ideas and solutions that reimagine our world. Sean Winnett, Shell VP of Asia Corporate Relations, who opened the ceremony, said about the event "Their talent and ideas are going to light up the path to a better future and I'm so inspired to have witnessed this global community of changemakers come together to celebrate their achievements."
Watch the recordings of each of the talks here, and keep an eye out for future session topics launching in the new year.